the one where i use gifs to fill in this otherwise ridiculously short post
So...I haven't posted much this year. After a few days it just seems awkward to suddenly pop up again without somehow addressing the absence. Why haven't I posted? Well...uh. I was busy having a life.
It's especially awkward since there are so many new faces around here, and I've been all horrible and not said hi yet.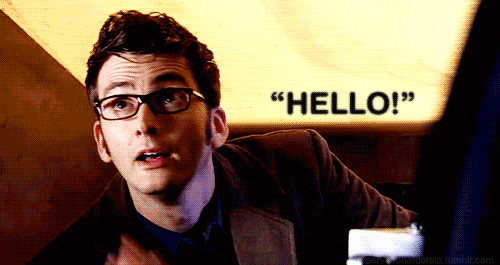 I wanted to make up for my rudeness in the only way that I know how.
You're welcome.
I have about a million not quite finished drafts just waiting to be posted, so once my little girl is no longer sick I'll get some of them up. The one where I transcribe her feverish dream is worth the wait.
What have I missed so far this year?